Preschool life has a huge impact on a child's development.
It teaches the toddler independence, creates opportunities to explore the world, acquire knowledge and shape interpersonal contacts.

For this reason, choosing the right facility is very important.
It is even more difficult to make the right choice for a child with special developmental needs.
We are aware of the number of dilemmas you are facing, Dear Parents.
Education, upbringing and multi-profile rehabilitation are equally important for our preschoolers.
A special kindergarten must be created with passion, great empathy and commitment.
Colorful Kindergarten - unique place for exceptional children
In the friendly space of the Colorful Kindergarten we help children achieve the most harmonious development where babies in small groups remain under the supervision of teachers and therapists, 
To make the first days in kindergarten as little stressful as possible, both for children and parents we decided that September is the time of adaptation and getting to know a new environment.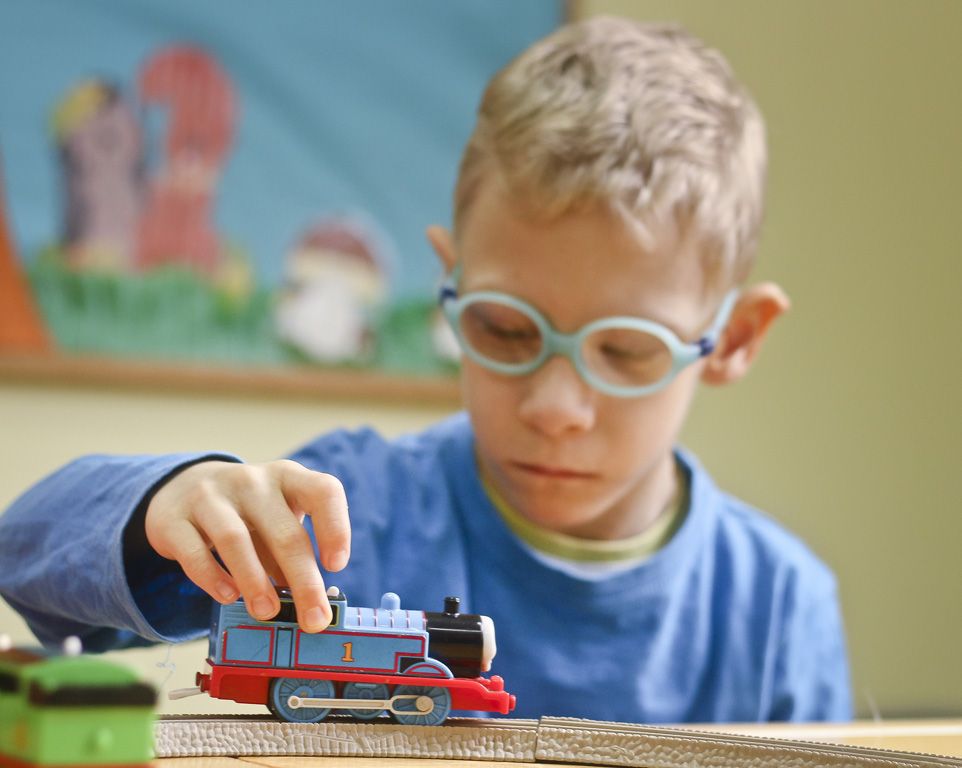 How is it with us? How does the Colorful Kindergarten work?
We accept children from 2.5 years of age at Colorful Kindergarten. The groups are usually four, maximum six.
preschool groups work on the basis of a preschool curriculum chosen by the teacher, adapted to children and approved by the headmaster;
for each preschooler, the tutor together with specialists develop an Individual Educational and Therapeutic Program, taking into account the child's development potential and recommendations from the decision;
the teacher's helping personell is present in each room;
during the stay in the kindergarten, the child is provided with three meals: breakfast, lunch, afternoon tea;
we provide 5x45 minutes for each child. weekly specialist classes, tailored to the needs and indications in the decision, carried out by: a speech therapist, neurologopedist, pedagogue, psychologist, physiotherapist; classes include: hand therapy, gait therapy, psychomotor classes, multi-profile sensory stimulation
our teachers are educators of preschool education, special education, and oligophrenopedagogy;
we introduce alternative communication if it is indicated the child's need and the speech therapy diagnosis;
kindergarten rooms are modern and professionally equipped; whole building is adapted to the needs of people with disabilities;
we have prepared a large green area and a playground for children, equipped with equipment for children in wheelchairs;
children have an access to World Experience Room, which stimulates all the senses;
a modern and colorful cloakroom with individual lockers and a spacious elevator are additional advantages of the kindergarten.
Colorful Kindergarden is open from 7:00 a.m. to 5:00 p.m.

General shedule of the day:
7:15 a.m. to 8:00 a.m. - combined groups;
8:00 a.m. to 3:00 p.m. - tutor care, kindergarten classes, specialist classes;
4:00 p.m. to 4:45 p.m. - combined groups, specialist classes.
How do we work in the Colorful Kindergarten?
The overriding task of our kindergarten is to support the child's multidirectional activity. Activities for your little ones are carried out in a variety of ways. When creating monthly work plans, teachers take into account both group work and individual work. They also prepare tasks that children carry out by working with colleagues from other groups. We also give children the opportunity to cooperate and integrate with their peers from nearby kindergartens and schools.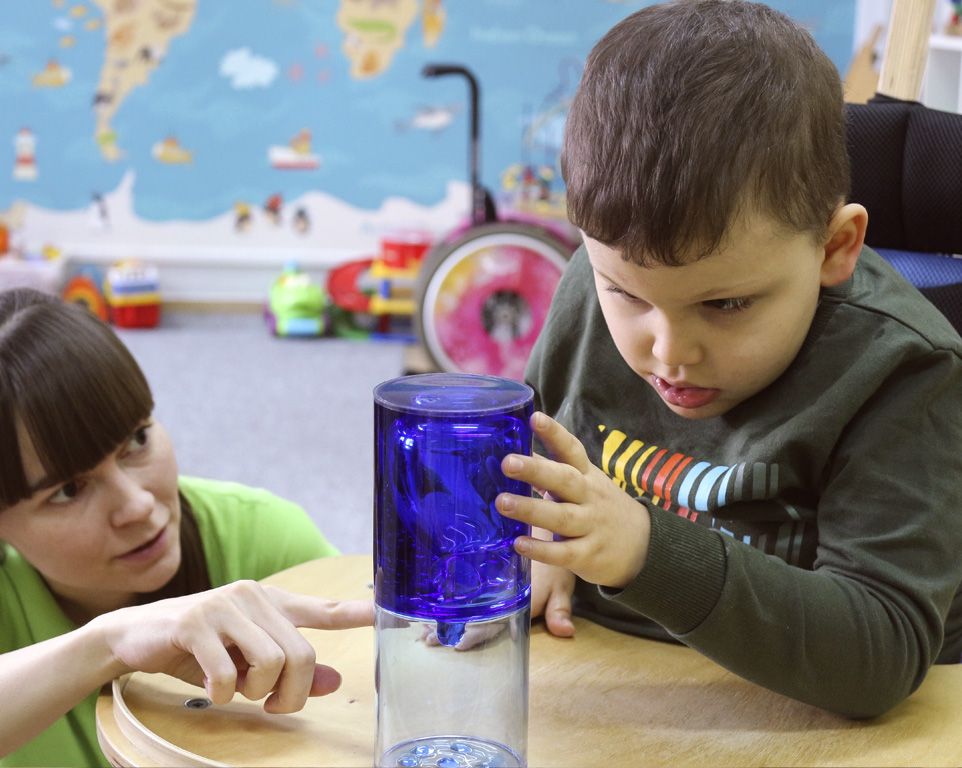 We organize trips and excursions, ensure visits of interesting people who are willing to engage in the didactic process and take part in activities with children.

We were visited by a blind person with her guide dog.

She patiently answered all the children's questions, showing that disability was not a choice and that it was possible to lead an independent life despite the obstacles posed by the disease.




Actress Agnieszka Sienkiewicz spoke about the power of dreams and that they are the beginning of work, the end of which is success.

In the kindergarten, children have the opportunity to watch performances by theater and dance groups. 

Dog therapy is also performed regularly.


A stay in kindergarten is also a time of celebration.

We have fun on the occasion of Grandma and Grandpa, Mother and Father's Day.

We dance during the carnival ball. 

Birthdays and other, important for preschoolers, days such as: Bear's Day, Pumpkin Day, Fairy Tale Day and many more are an opportunity for fun.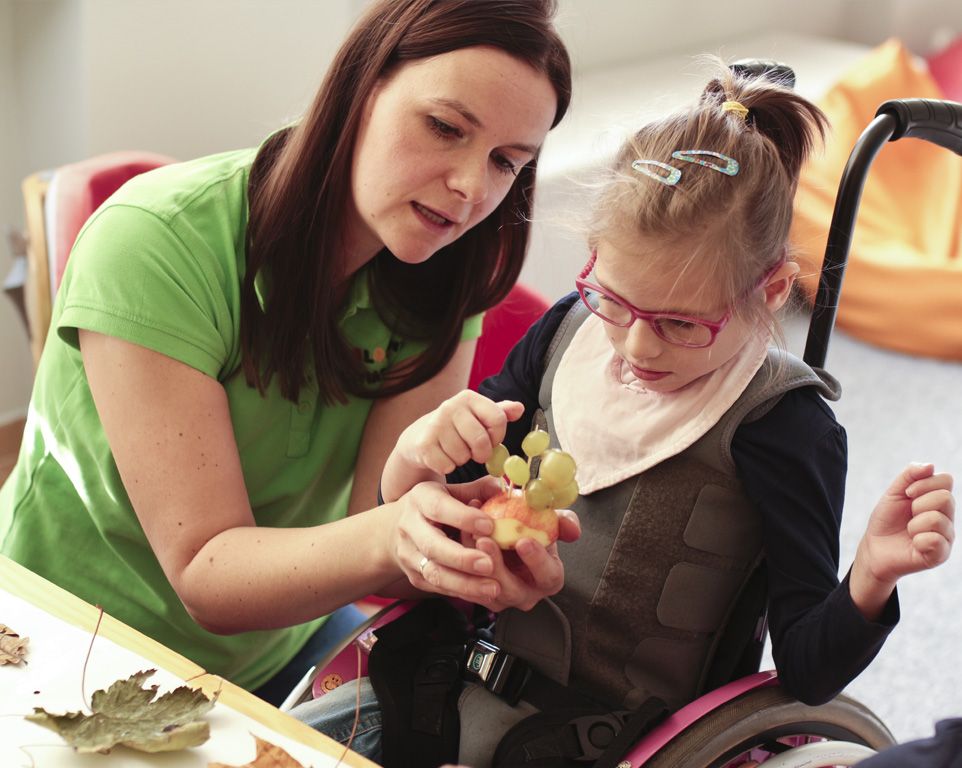 We also use a large outdoor area where we have organized a playground. When the weather is favorable, the children play outdoors - play football, rest in the gazebo, build grandmothers in the sandbox. While playing, they practice balance on ladders, coordination of movements on swings, they improve gait, but most of all - they relax.

In spacious and colorful rooms, children play, work, eat and rest. Properly selected chairs, seats and tables facilitate the functioning of preschoolers and guarantee safety. Colorful toys and teaching aids are selected according to the age, abilities and needs of children.
How to enroll a child in the Colorful Kindergarten?
If you want to enroll your child in the Colorful Kindergarten, make an appointment with the director of the facility and prepare the following documents:
declaration of the choice of a kindergarten;
a child's registration card for kindergarten;
a decision about the need for special education;
certificate of disability (if the child has got one).
Please send your questions to the Kindergaten's Director, Małgorzata Frąckiewicz:
+42 6406703
m.frackiewicz@kolorowyswiat.org