How to choose a school for a child?
Choosing a school is an important decision not only for the child, but also for you - the parents. It is you who have to face this task, which is very responsible and difficult. There are also parents among us, so we understand these dilemmas perfectly. Guided by the good of your child, you are looking for a place that will be like a second home - cozy, safe, full of kindness and sensitivity for each student.
Questions arise: What can my child learn here? Will it be treated subjectively and individually? What if, due to its limitations, it cannot keep up with the rest? Will the bar be too high or too low? The trust and collaboration between the parents and the teachers are the fundamental ideas in our school. Colorful School is a special institution, although we would like it to be called a specialized one. We work with children who need a unique approach and we proudly provide it to theem.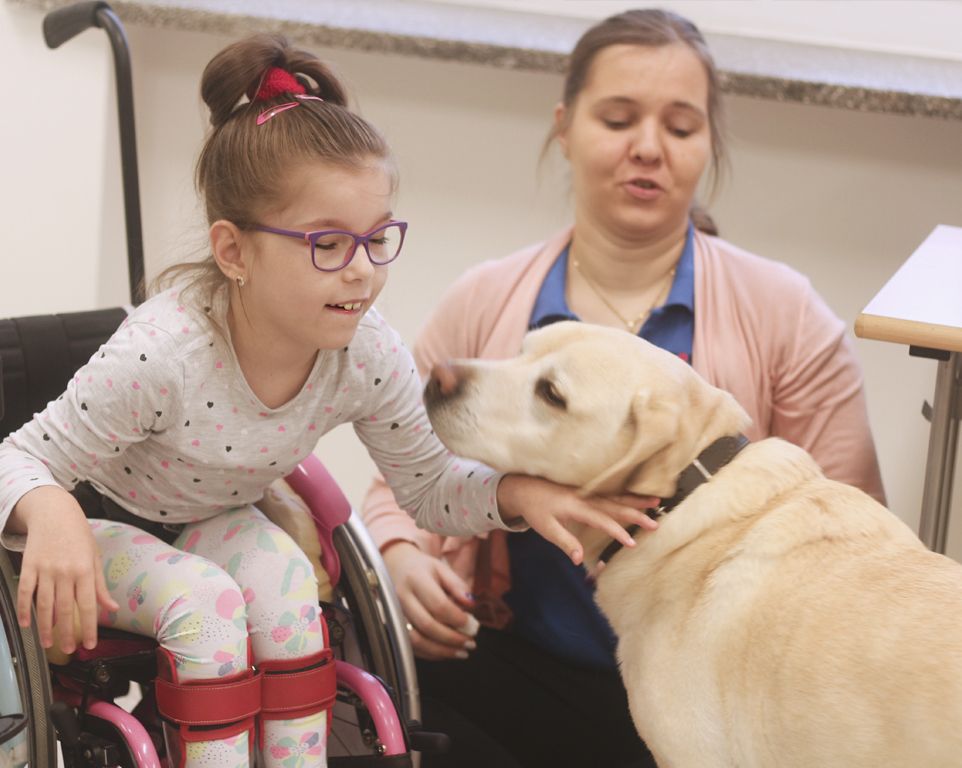 How is the colorful School?
We accept students from the age of 7 at the Colorful School and older children with a decision to postpone the start of education. Initially, we specialized in educating children suffering from MPD (Cerebral Palsy). Currently, we are a school attended by pupils struggling with other diseases, including genetic diseases.
Typically, class teams consist of four pupils and not more than six pupils. There are three main levels of learning:
1. pupils follow the core curriculum of general education the same as in mass schools;
2. pupils in educational and therapeutic teams (children with moderate and severe intellectual disability) follow the core curriculum for them and at the end of the school year receive promotional certificates;
3. children from rehabilitation and educational teams facing severe intellectual disability do not follow the core curriculum. They work on the basis of an individual program of activities developed by educators and specialists.
the teacher's helping staff is present in each room;
each child / student is provided 5x45 minutes;
weekly specialist classes, tailored to the needs and indications in the decision, are carried out by: a speech therapist, neurologopedist, pedagogue, psychologist, physiotherapist; classes include: hand therapy, gait therapy, psychomotor classes, multi-profile sensory stimulation;
the teaching staff of the Colorful School are suitably educated teachers, empathetic and creative;
we introduce alternative communication if it is indicated by the child's need and the speech therapy diagnosis
all pupils have an individual educational and therapeutic program developed by teachers and specialists;
the school building is modern and aesthetically equipped, friendly to people with disabilities;
we have prepared a large green area and a playground for children, available for children in wheelchairs;
children love our World Experience Room, which stimulates all the senses.
Colorful School is open from 7:00 a.m. to 5:00 p.m.

General schedule:
7:15 a.m. to 8:00 a.m. - before-school care;
8:00 a.m. to 3:00 p.m. - lessons, specialist classes;
3.00 p.m. to 4:45 p.m. - after-school care, specialist classes.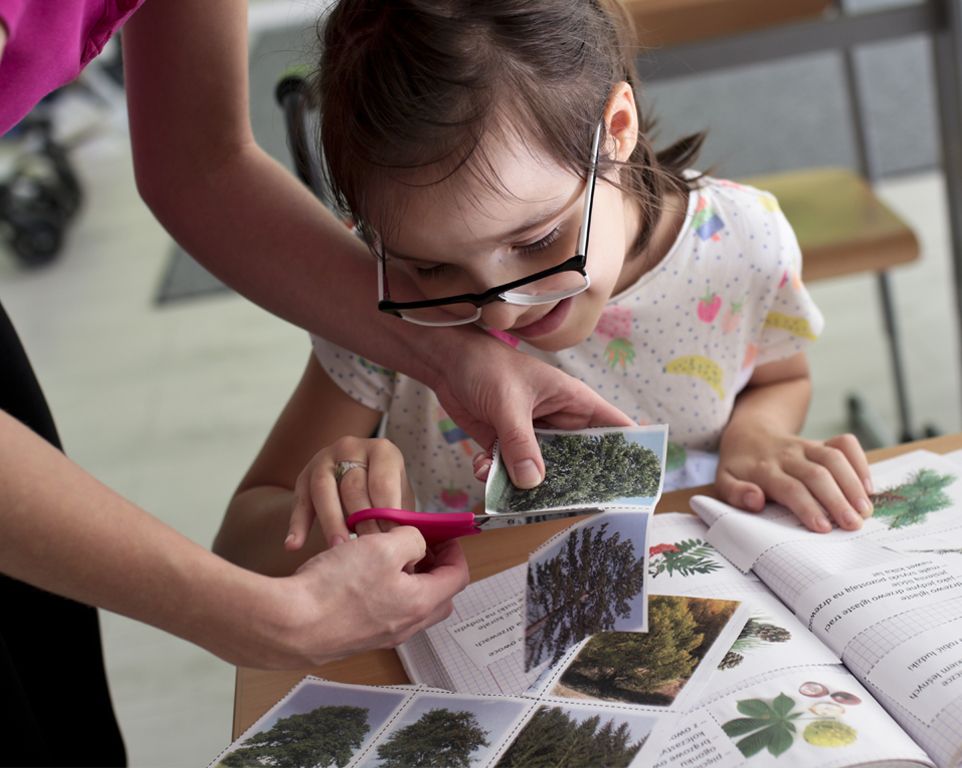 Colorful School teaches, entertains and educates
In Colorful School , the lesson system is regulated by teachers. There are no bells and the breaks between lessons are spent in their rooms or in the internal playground - always under the care of their tutor.
School is not only about learning, but also about celebrations, meetings, parties, trips and outings. Our students had the opportunity, among others see the yoghurt and ice cream production at ŁSM Jogo. Maths practically? Yes - during a trip to the NBP Treasury. Anyone who wanted to play the role of a pharmacist could do so during a fascinating trip to the Museum of Pharmacy. A visit to the Widzew stadium was a great treat for the students. We also went further, to cities like Toruń, Wrocław or Warsaw.
The Colorful School is visited by theaters, dancers, musicians, athletes and other wonderful guests. We organize parties and celebrations for pupils and celebrate birthdays. We integrate our school community with children from the local municipal kindergartens and primary schools. We want the time spent in the walls of the Colorful School to be a time of fruitful and enjoyable learning for your children, free of stress and additional burdens. We will strengthen your children's self-esteem and develop their independence from others.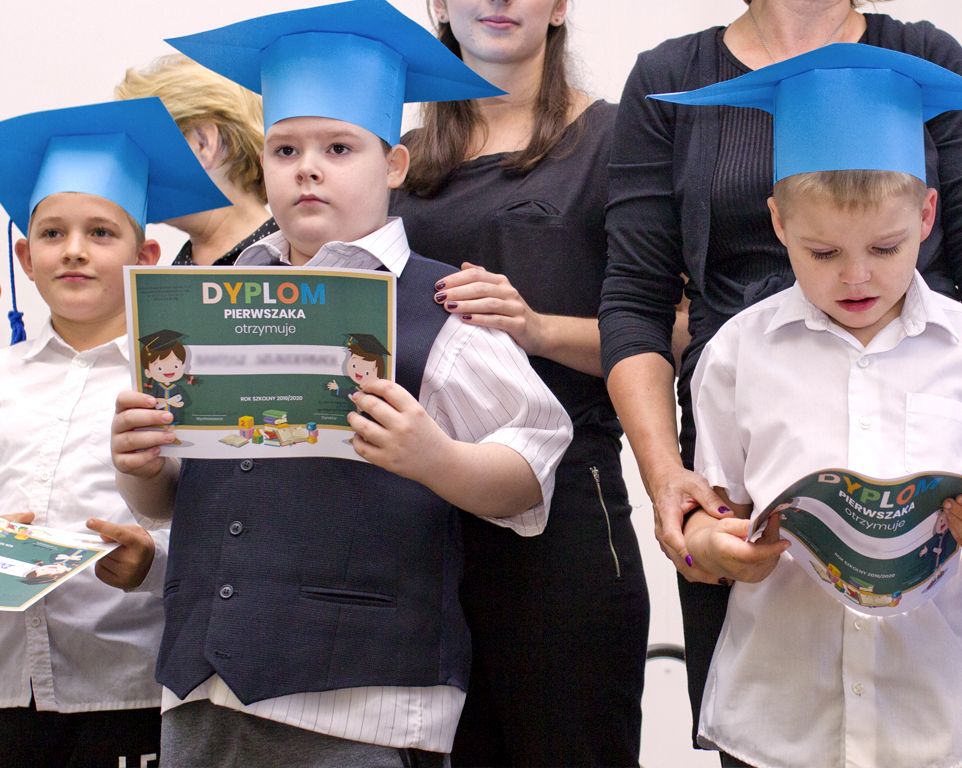 How to enroll a child in the Colorful School?
To enroll your child in to our Colorful School, make an appointment with the headmaster of the institution and provide the following documents:
application for admitting a child to school;
application for admitting a child to the appropriate class (DOWNLOAD HERE)
a decision about the need for special education or a decision about the need for rehabilitation and educational activities;
certificate of disability (if the child has got one).
Please send your questions to the School's Director, Małgorzata Frąckiewicz:
+42 6406703
m.frackiewicz@kolorowyswiat.org